Daily HOROSCOPE by (Pt. Punarvasu)
Moon governs your mind & emotions. Its through emotions that you experience life. In this way, Moon plays a big role in life! That's why Vedic astrology prescribes calculate predictions for Moon Sign.
The zodiac sign where Moon was present at the time of your birth is your Moon Sign. Not sure of your Moon sign? You can find it out easily and instantly here.
Why Moon Sign?
Why not Sun Sign?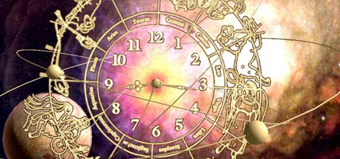 Vedic astrology reckons Moon to be the prime significator of human mind. Moon is the closest heavenly body to earth. The magnetic influences of all other planets reach us through the Moon. These influences whether physical, psychological or supernatural affect our mind directly or indirectly, and can best be predicted by studying the position of the Moon. The Sun, that governs features of the external human body may or may not respond to these psychological and supernatural influences.
Moon Sign is the zodiac where Moon was transiting at the time of your birth. Similarly, Sun Sign is the zodiac where Sun was moving at the birth time. Just like morning & night together make a day, Moon Sign & Sun Sign togetherform your complete personality.
Don't know your Moon Sign? Find it out instantly