YOUR FREE HOROSCOPE (Based on Moon Sign)
Aries Horoscope (28 Nov 2015)
A positive day with good returns on activity related towards promotion of work as well as better PR. People will take notice of your work and all your PR strategies will fall into place automatically. It is also a favorable day for romance, which...
More
Aries Horoscope (Nov 2015)
You would have a positive month during November 2015. There would be positive developments in terms of change of your temperament and ability to do things in a better and more creative manner. Energy will be high...
More
Destiny is on your side to fulfill your desires and you would have to achieve a lot this year. So, let's work smartly for quite some time and reap the fruits of what you have sow in past. Your efforts would never go waste. All you have to do is to...
More
YOUR FREE REPORTS
» Read More
PREDICTING LOVE & MARRIAGE!
Is true love eluding you till now? Your horoscope holds vital clues on your love destiny and marriage fortune. It can even help you know what would your life partner look like and when you will get married

It can predict from which direction, country, region or even continent your love would belong to!


» More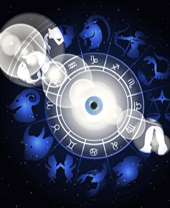 REQUEST 4 UR FREE HOROSCOPE REPORT!
Indastro welcomes you to the amazing world of Vedic Astrology with an exclusive & free Vedic Horoscope Reading by Pundit Punarvasu. You will get great insights on your wealth, past karma, property, investments, level of finances, relationships & love.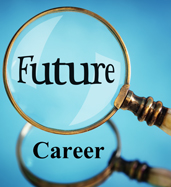 CAREER OBSTUCTIONS?
Career is most important and we can help you have an "obstacle free" career and make significant career progression. Vedic expert will spot the cause of the blockage in your Career by reading your birth chart and remedies will help remove it. Vedic Astrology can prove to be a godsend for your troubles.

DISCUSS UR 2016 HOROSCOPE WITH ASTROLOGER
Year 2016 is round the corner. The natural anxiety and curiosity regarding the future and issues like Marriage & Love, Career & Money, Health & Wealth are making rounds in our conscious minds.
Schedule a time with our expert Vedic Astrologer to know your 2016 fortune.
» More
WHAT DOES THE NEW YEAR HOLD FOR U!
2016 is round the corner! What's in store for you in the New Year? Does it mean the end of search for love & marriage for you? Will you get your dream job now or will your current employer retain you at higher salary? What will be your monetary position in 2016?

DESTINY EVENTS & REMEDIES
There are times, when we feel an unwanted pressure in our life.There's generally no prelude to such trends and one feels sucked into negative emotions or unknown fear all of a sudden. There's a sudden surge of irrational thinking and aggression in our personality. Some planetary combinations and retrogression of planets are the cause behind it. For some, it may bring in unwanted events in relationship / marriage and for others the changes could be more evident in business and profession.
» More
ASTROLOGY PLANNER - 28 Nov 2015
Business deals

Favourable day throughout for all kinds of business deals.

Love & relationships

Positive day. New friendships made today could be long term.
» Read More
PANCHANG - Nov 28, 2015 [Ashburn, US]
Sun Rise 06:23:15 AM

Sun Set 04:03:05 PM

Hindu Tithi:
Krishna Tritiya - upto 21:58
» Read More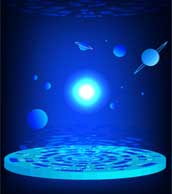 November 2015 PLANETARY POSITIONS
Sun in Libra and moves to Scorpio on 17th November, 2015
Mars in Leo and moves to Virgo on 3rd November, 2015
Jupiter in Leo
Venus in Leo and moves to Virgo on 3rd November, 2015. Further, it moves to Libra on 30th November, 2015
Mercury in Libra and moves to Scorpio on 17th November, 2015
Saturn in Scorpio
Rahu in Virgo
Ketu in Pisces