Moon Sign based Daily Horoscope by Pt. Punarvasu
Your life which has been speeding fast will come to a halt today. Halt as in, the day will move on at a slow pace with not much activity or excitement. It is low-lying day when life does not rush past. Only a little action is expected in the family matters. Try and avoid major money transactions today since possibility of losing money is quite strong.
Not sure of your Moon Sign, find it out easily & instantly here!
Astrology Planner (14-08-2018)
Sign Up to read » Tomorrow Planner
Business deals

Unfavourable day for business through out. Stick to routine activity only.

Love & relationships

Not a good day. Chances of confrontations and hyper reactions. Wait till tomorrow.

Money transactions (Loans/Investments)

Unfavourable day stick to routine activity only.

Speculation in stocks & shares

Not favorable. Chances of losses in investment made today.

Important letters or email communication

Not suitable as there could be increase in aggression.

Journey

Not a favourable day to commence any kind of activity.

Purchase of new house/ car

Not auspicious.

Moving into new house

Inauspicious day throughout.

Gambling

Not favorable. Chances of losses.

Start new medicine /surgery

Not a favourable day for both the activities. Surgery could be difficult

Initiating legal proceedings /notices

Unfavourable throughout except to initiate criminal action.

Offensive action involving violence or aggression.

Good for all kind of offensive action throughout.

Construction/Building activity

Unfavourable day throughout.

Educational activity /admissions

Not a favourable day at all.

Commence religious ceremonies

Good only for sacrifices and penance, otherwise stick to routine activity.
PLANETARY POSITIONS
- Ashburn, US
| Planet | Position | Rashi | Star |
| --- | --- | --- | --- |
| Ascendent | 2° 34' 11" | Can | Punarvasu |
| Sun | 28° 29' 4" | Can | Ashlesha |
| Moon | 23° 46' 59" | Vir | Chitra |
| Mars(R) | 5° 28' 37" | Cap | U.Asadha |
| Mercury(R) | 18° 13' 32" | Can | Ashlesha |
| Jupiter | 21° 5' 7" | Lib | Vishakha |
| Venus | 14° 22' 46" | Vir | Hasta |
| Saturn(R) | 8° 48' 44" | Sag | Mula |
| Rahu(R) | 11° 41' 7" | Can | Pushya |
| Ketu(R) | 11° 41' 7" | Cap | Sravana |
| Uranus(R) | 8° 25' 18" | Ari | Ashwini |
| Neptune(R) | 21° 35' 4" | Aqu | P.Bhadrapada |
| Pluto(R) | 25° 7' 53" | Sag | P.Asadha |
2018 Horoscope
Choose your moon sign >>
August Horoscope
Choose your moon sign >>
August Monthly Horoscope for 12 Moon Signs
Your Career Analysis

Career Analysis Report will precisely tell you how you will fare in the next up to 20 years in Career and some suitable ways & means you would need to get there.

Areas suitable for success in work / least amount of resistance (We give a list of areas/ industries suitable...more

USD 30 / Rs.1650 Order

2018 Horoscope

A new year signifies new hopes & development. The year 2018 would represent this thought of hope & change in true sense as many life changing trends seem to be on the cards in coming twelve months. Some key planets will change positions occupying a more significant location in your birth chart...more

USD 39 / Rs.2145 Order
Leo Astrology Guide
Symbolised by the lion and ruled by the Sun, Leo is the powerhouse and most charismatic among all the zodiac signs. Driven by ambitions, you like leading from the front with a positive intent & a sense of power. You like appreciation and allegiance from others, anything that draws criticism or embarrassment is a strict no in your diary. You like to be the master of your own will and not controlled by others. You like to be the "face that runs the place" hence posses a bright nature and attitude that enlightens atmosphere. You have a strong will, vigour, vitality with a brisk warmth and generosity in your personality. Your charisma and machismo makes you quite influential. You like taking the center stage however if someone tries to take the authority away, you retaliate back. You remain high on confidence while your presence is comforting as you are a gentle and kind soul. Being a good speaker, you have an innate ability to move people with your words. You scout for praise, and even take pride in false compliments sometimes which does no good to you. In relationships, you may become dominating which often hurts the feelings of your partner...more
Why Moon Sign?
Why not Sun Sign?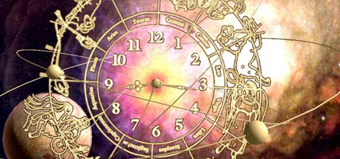 Vedic astrology reckons Moon to be the prime significator of human mind. Moon is the closest heavenly body to earth. The magnetic influences of all other planets reach us through the Moon. These influences whether physical, psychological or supernatural affect our mind directly or indirectly, and can best be predicted by studying the position of the Moon. The Sun, that governs features of the external human body may or may not respond to these psychological and supernatural influences.
Moon Sign is the zodiac where Moon was transiting at the time of your birth. Similarly, Sun Sign is the zodiac where Sun was moving at the birth time. Just like morning & night together make a day, Moon Sign & Sun Sign togetherform your complete personality.
Don't know your Moon Sign? Find it out instantly